Hey bloggers!
I have been traveling a lot lately (big surprise there..), so I figured I would share some of my favorite books I love to read in my summer adventures! :)
One of my favorite summer pastimes is reading; well, actually any season or mood I'm in, I usuaully have my latest read tucked under my arm. So here are my top 5 books to read in the summer! <3
Number one is one of my all-time favorite books. Ever. I picked this book up last summer at a small, second-hand bookstore that I practically live at in the summer time (something about the smell of previously-loved book and the vision of books stacked to the ceiling, makes me weak in the knees). I heard that
Holly Kennedy
was an amazing author, and when I spotted her very first novel, I couldn't resist. :) This book made me laugh, cry (sob, is more like it) and want to relive the feeling of reading it for the first time. I've read this one multiple times now, and it never seems to get old.
p.s. Tommy will always have a place in my heart. <3 (read this book, and you'll understand)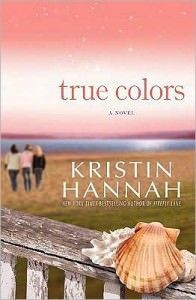 This next one was recommended by
my mom
, who's favorite author is
Kristin Hannah
, and I was hooked in almost in the very first sentence. She has a way with creating characters you immeadiately fall in love with, setting the scene in which you were a part of, and creates the feeling within you, forcing you not to put it down until the very last period. By the time I had completed this novel, I had giggled, cried, fell in love with yet another fictional character, and finally understood how precious a bond can be between sisters.
This next read is a funny, kinda-quirky, want-to-be-that-cool kind of book (if that makes any sense, outside of my brain..). :)
Robin Benway
imagined a perfect character in which girls want to be like: confident, non-cookie cutter, and thrift-store kind of quirky; making all of her readers wish they had a crappy ex-boyfriend write a famous song about you.. :)
I read this book, every single year without fail. It makes me laugh until I cry, and root for the underdog.
This is my fourth favorite book to read with the wind blowing through my hair, and the sun peaking through the trees as I drive down the highway.
Maureen Johnson
creates a piture-esque adventure that makes you want to pack up only your necessitities and head to Europe (Well, I would do that regardless..)! It is incredibly easy to get lost in the misadventures of Ginny Blackstone, which make you giggle, swoon over the tough, starving artist, British-accented, Keith, and hanker for much more to the story. :)
p.s. The second is almost better! Believe it or not!
This is the finaly summer read, I reconmend to you lovelies. Even though I have only just started to read this book, I am already completely sucked in to the world of Delilah and Prince Oliver as they try to discover just how to get Oliver outside of the fairy tale. :)
Jodi Picoult
actually wrote this alongside her high-school aged daughter, Samantha Van Leer, and she actually came up with the concept! I was probably already hooked in while reading the Author's Note. :)

Enjoy escaping into the world of reading this summer!

see ya soon,
mckenna k. xx